BIO
Cris Graves is an award-winning filmmaker who has worked across platforms from film to television to online content.
As a narrative filmmaker, she has had her work shown in various film festivals including the Cannes Film Festival, Hollywood Reel International Film Festival, California Women's Film Festival and the Silicon Beach Film Festival.
As a documentarian, she has worked across the globe filming in some of the World's harshest and most remote areas and always brings home the most compelling story. You've seen her work on The Amazing Race, Whale Wars, Deadliest Catch, Weed Country and Hunted.
She loves telling a good story whether that's working with real people or with actors on a narrative piece. If you're looking for someone to take your content from inception through editorial, look no further than Cris, she can not only conceive and direct your piece but also edit it together into the most compelling story possible. She enjoys nothing more than taking her clients to places they didn't know they wanted to go and making them happy.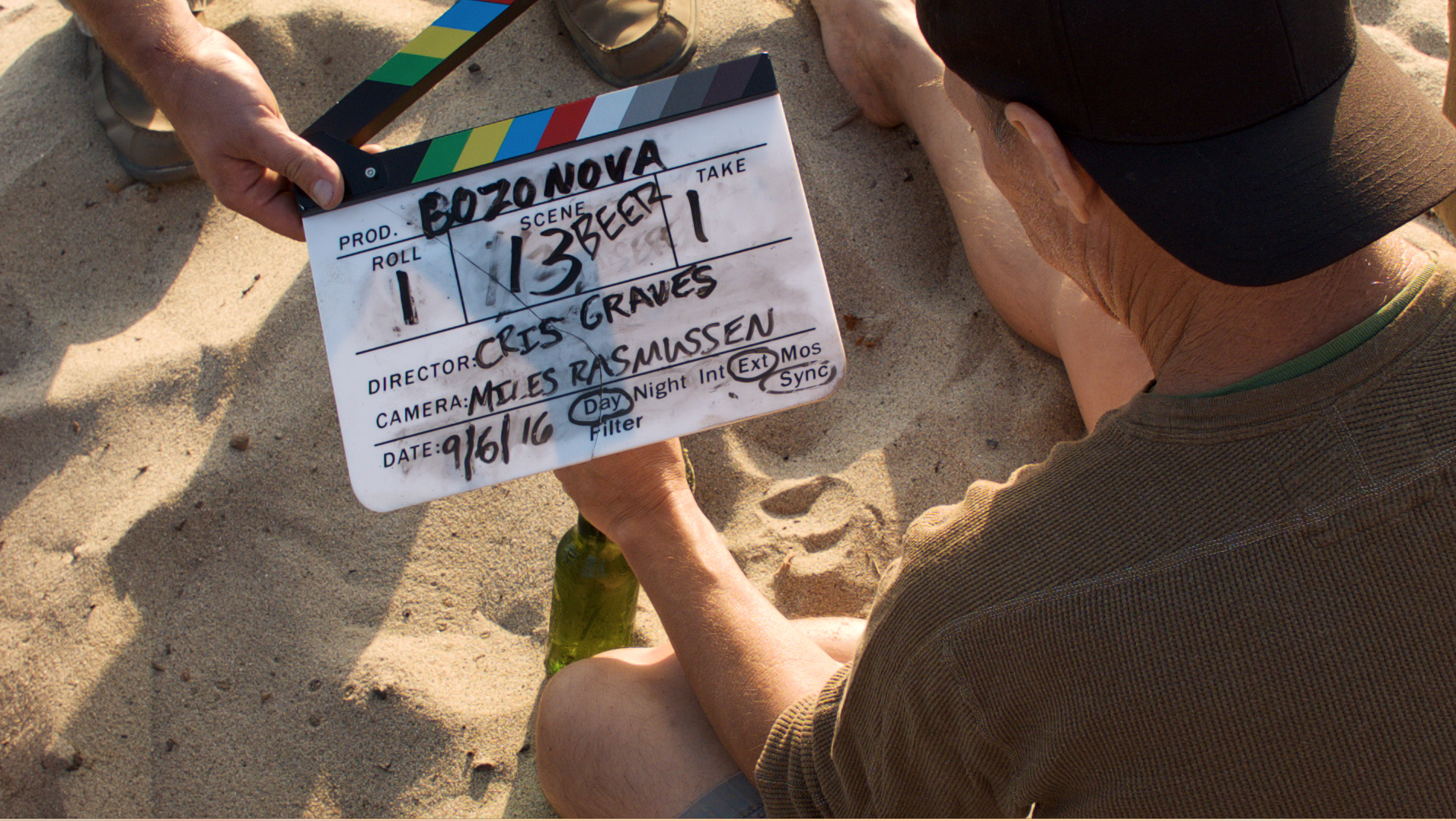 DIRECTING
ReelS
Narrative & Documentary
PRODUCING
FILM
Bozonova/Producer/Out To Lunch Prod.
#nofilter/Producer/Out To Lunch Prod.
TELEVISION
Made In Mexico/Supervising Producer/Netflix
Kingpin/Senior Producer/IPC/History
Borderlands/Supervising Producer/Lucky 8 TV/Esquire
Break Boys/Senior Producer/IMG/Redbull
Hunted/Producer/Endemol Shine/CBS
King of the Road/Co-Executive Producer/VICE
Monster Island/Co-Executive Producer/MME/All3/APL
The Watch/Supervising Producer/National Geographic
La Familia De Hoy/Executive Producer/Milojo/J3 Creative
Ice Cold Gold/Senior Producer/Moxie Prod/Animal Planet
Swamp People(Season 4)/Producer/Original Media/History
Weed Country/Supervising Producer/Studio Lambert/Discovery
Opening Act/Senior Producer/Nigel Lythgoe Prod./E!
Deadliest Catch(Season 8)/Producer/Original Productions/Discovery
Whale Wars 4/Producer/Lizard Trad'g/Animal Planet
Some Assembly Required(Pilot)/Co-Creator/Co-EP/Katalyst/A&E
The Wanted/Senior Producer/Peacock Prods./NBC
The Amazing Race**/Producer(Seasons 8-13)/Field Producer(Seasons 3-7)/Worldrace Prod/CBS
**Primetime Emmy Award Winner
LOCATION EXPERIENCE
Worked in over 85 countries around the world and all Continents
SPECIAL SKILLS
Fluent in Spanish, Shooter, Zaxcom, Avid, Premiere and I make a mean Apple Pie